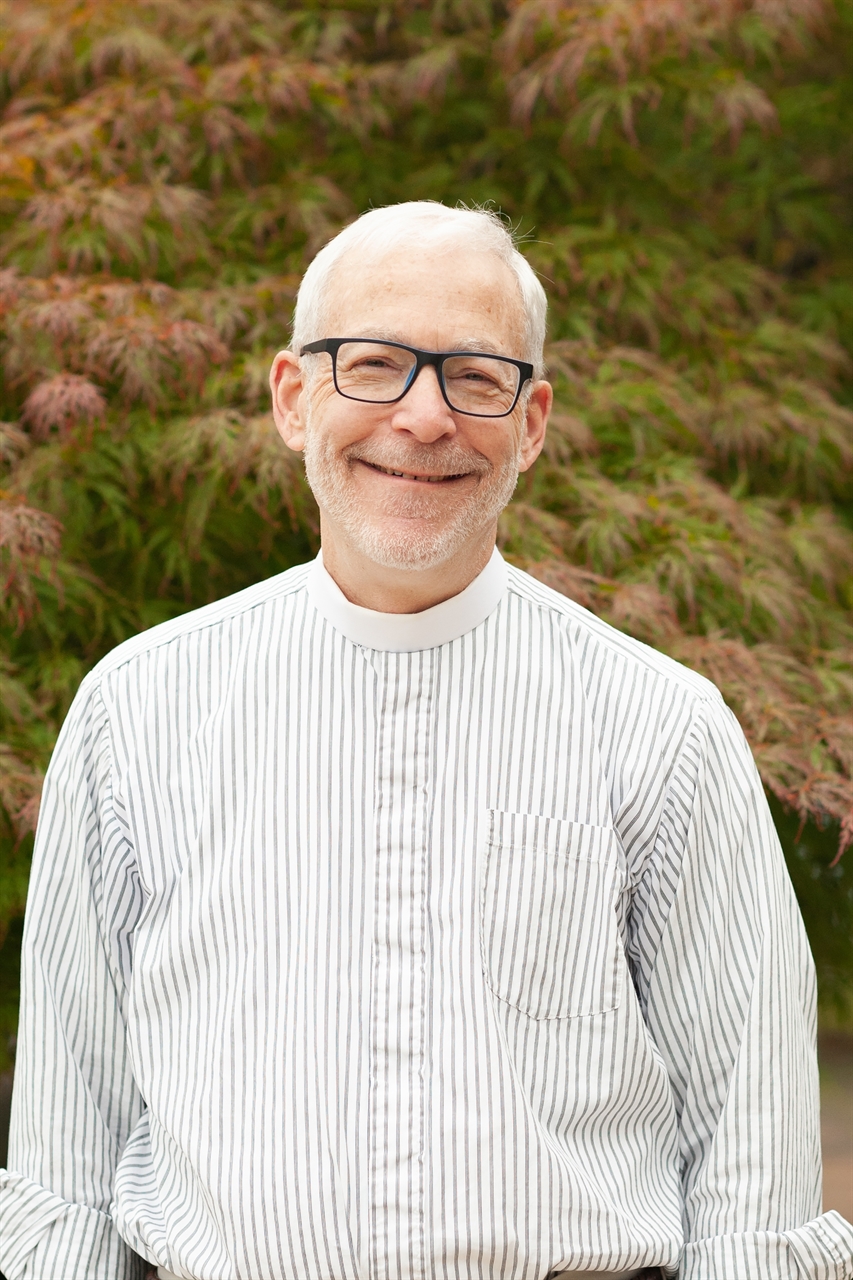 Our Pastor/Rector
The Rev. Mike Wernick
To some, he's "Pastor Mike," to others "Father Mike," but mostly… he's just "Mike."
He grew up in a Jewish home, attended Hebrew School and had a Bar Mitzvah, but as a teenager, began to seek new ways of understanding the relationships between people and with God. He did a stint in the Air Force, learned Transcendental Meditation and studied Family Systems Theory, earned a B.A. in Comparative Religion from the University of Florida, lived on an ashram in Iowa, married and welcomed the birth of a daughter. All not necessarily in that order! And, no stranger to change, he also came out as gay at age 45, divorced, and met his (now) husband.
Mike converted to Christianity as an adult, and years later was able to pursue the call to ordained ministry which he'd felt for years. He graduated from Bexley Hall Episcopal Seminary in May 2010 and was ordained to the Sacred Order of Priests the next month. He began his ministry at Ascension Lutheran & Holy Cross Episcopal in September 2011, in the beginning serving each congregation on a half-time basis as pastor/rector. This ministry has evolved and continued since June 2014 when both congregations began their new chapter as Two Churches.
Mike and his husband Joel were married in a civil ceremony in their home state of New York in November 2013. In April 2014, The Rt. Rev. Whayne Hougland, Jr., Bishop of the Episcopal Diocese of Western Michigan, blessed their marriage here in Michigan in the company of about 130 family and friends. Mike & Joel reside in Kentwood along with an abundance of over-crowded bookshelves and a cat who has way too much self-esteem!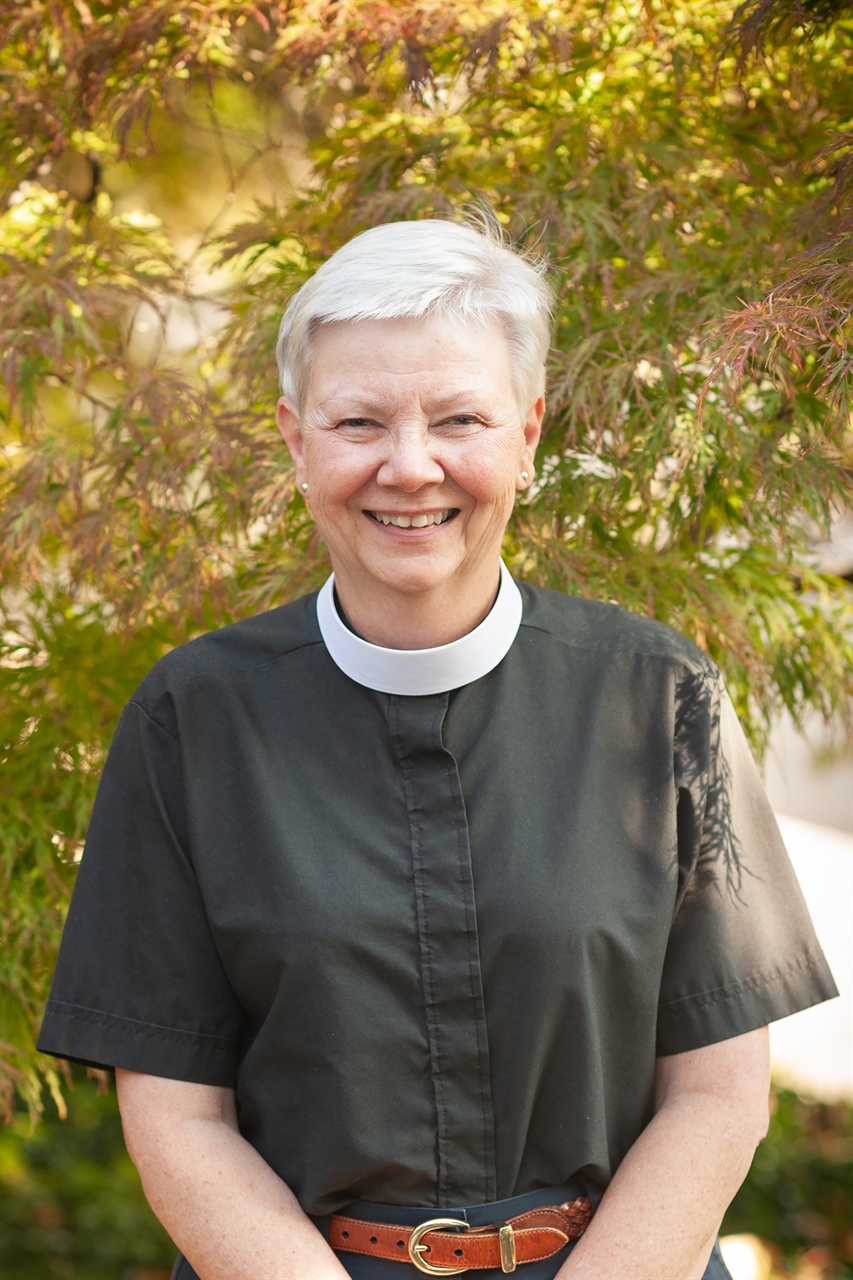 Our Deacon
The Rev. Kim Hoop
Deacon Kim grew up in Maryland and came to Michigan in 1980. She is a retired registered nurse and for a short time was a Third Order Franciscan. Kim was ordained to the Diaconate in 1996, and served at Holy Cross Episcopal for 13 years before retiring from the Diaconate. But she felt called to return to service at Two Churches in the fall of 2014.
As Kim has put it: "Deacons have a servant ministry in the church with our focus being outreach ministry. Our servant roles include proclaiming the Gospel and preparing the Table for Eucharist, along with other tasks." Kim lives in the Grand Rapids area, and enjoys square dancing, music, reading and outdoor activities.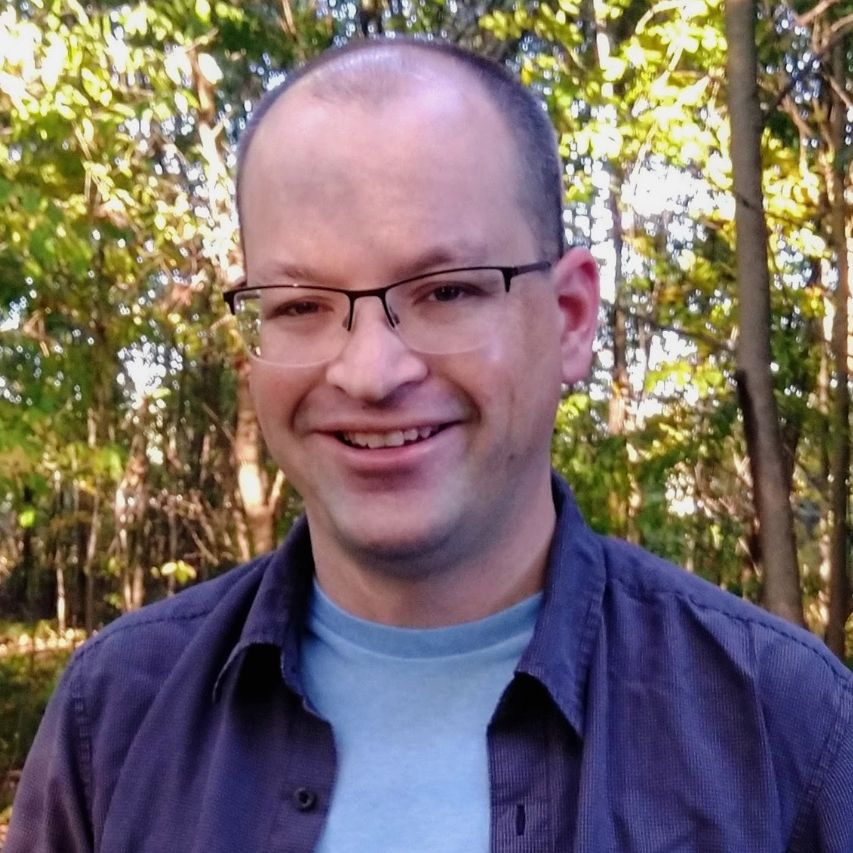 Two Churches Welcomes
Alex Quick
The Academy for Vocational Leadership is a joint program with the Episcopal Dioceses of Michigan's Lower Peninsula and is based on the Seminary of the Southwest's Iona Collaborative. Through the Academy and the Diocese of Western Michigan's Commission on Ministry, Two Churches is pleased to welcome (postulant for holy orders) Alex Quick, who will gain some "on the ground" experience (even during this pandemic) between November 1, 2020 and Easter 2021. This experience will help fulfill part of his curriculum for practice of ministry and formation within a local parish.
Alex is originally from Ypsilanti, and has been in the Grand Rapids area for almost five years. He studied for his undergraduate at Hope College, later completed a Master's of Theological Studies at the University of Toronto, and earned a Diploma of Ministry at the Montreal School of Theology. He is currently a Board Certified Chaplain with one of the region's health systems. Alex grew up in a Methodist church, and was received into the Episcopal Church while in Holland; and comes to Two Churches after starting the discernment process at Grace Episcopal in East Grand Rapids. He and his wife Casey live in Kentwood with their two cats. His hobbies include photography, disc golf, and paddle boarding.